Minitab Assistant
Minitab's Assistant is a built-in interactive feature that guides you through your entire analysis & even helps you interpret & present results.
NB
For latest details, please visit the given link.

Pick the appropriate statistical tool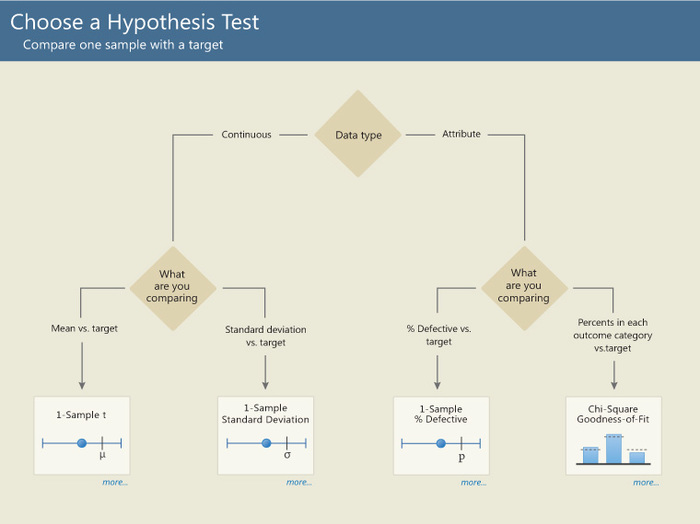 An interactive decision tree leads you to the right statistical tool by posing a series of questions you need to answer, such as the type of data you're working with and the objective of your analysis.
When you face a question you can't answer, the Assistant provides the information you need to respond correctly, such as the definitions of important terms and illustrated examples that help you understand how the question relates to your own data.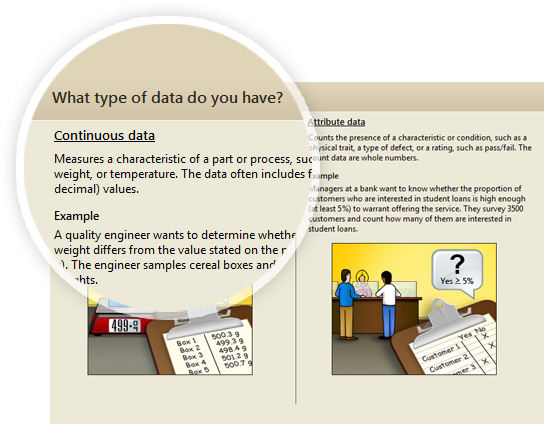 Interpret your results with confidence
The Assistant provides a series of reports that help you understand your analysis.
Clear graphs and concise results give you the insight you need to make decisions you can trust.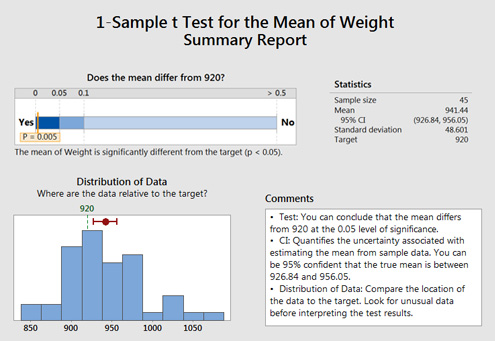 Summary Reports help you draw the correct conclusions and explain why. They illustrate the answers to important questions, and include comments that give your analysis context and meaning.
Diagnostic Reports help you further understand your analysis by providing additional detail, such as outliers you should explore and the chance of detecting a significant difference.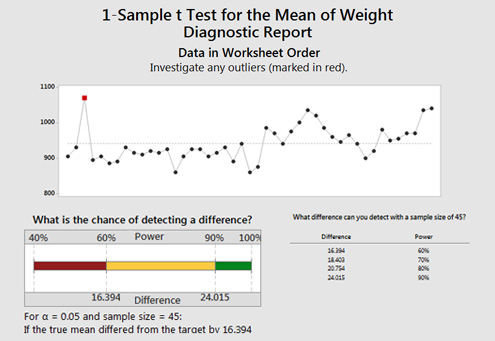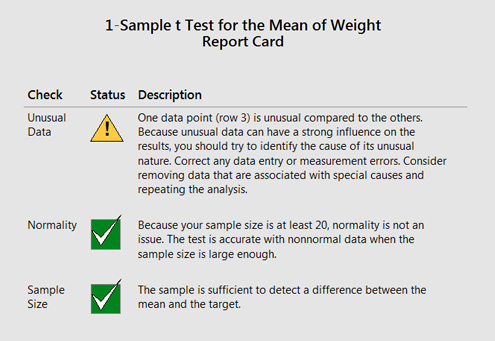 Report Cards verify your analysis by providing assumption checks and identifying any concerns you should be aware of, such as unusual data points and issues with normality and sample size.
Qsutra® is the Sole Authorised Minitab Partner for Minitab LLC., Minitab Distributor and Minitab Reseller in India, Sri Lanka, Bangladesh & Nepal. Qsutra® provides Minitab's Training & Technical Support Services. We have been working very closely with hundreds of organisations for Integrating Minitab products into their Improvement initiatives like Lean, Six Sigma, Lean Six Sigma, Statistical Process Control (SPC), Design of Experiment (DOE), Kaizen, TQM, QbD, CMMI etc. or their own methodologies. Want to learn – How to use & explore Minitab Software? Attend our Minitab Certified Training Program, starting from basic to advanced level. Some of the Minitab software training certified courses are Minitab Essentials, Statistical Tools for Pharmaceuticals, Statistical Quality Analysis & Factorial Designs, etc. Apart from Minitab training, we also conduct basic and advanced Statistical training. Some of the Statistical training certified courses are Predictive Analytics Masterclass, Essential Statistics For Business Analytics, SPC Masterclass, DOE Masterclass, etc.
Minitab Statistical Software is a choice for Statisticians – for its Versatility & Customisation capabilities, as well as for Non – Statisticians for its Ease of Use & world-class Resources. Minitab Software India. Minitab is a statistical data analytics software, where you can run SPC and DOE program. Business analytics tools are also available to ease you in your toughest business problems. Minitab statistical software is also known as SPC Software, DOE Software and Business analytics software. Our Minitab Customer Support team is the best place to reach out for any query you may have – Where to buy Minitab Software India, how to evaluate Minitab Products, who can help with Minitab Customisation, Minitab for Education in India, Minitab Macros, what is Minitab Pricing model in India, clarity on Minitab Licencing, interested in Minitab Reselling etc. 
Write to us at [email protected]