Qsutra® is the Authorised Consulting Partner for Planview, Inc., & Authorised Planview Solution Consultant in India. Qsutra® offers the following –
Planview is a recognised Innovator and Industry Leader for its contributions to Portfolio and Work Management Innovation. Making Planview as Unique Partner for accelerating Digital Transformation. Planview has one mission: to build the future of connected work, from ideas to impact. Successfully transformed more than 4,500 Organisations globally and empowers Enterprises to improve time-to-market and predictability, increase efficiency and ensure their most strategic initiatives delivered the desired business outcomes.
Planview - Qsutra Solutions
Move Seamlessly from Strategy to Successful Delivery. We make it Possible.

Strategic Portfolio Management
Transform Operations, Foster Change and drive Business Value with Strategic Portfolio Management.

Project Portfolio Management
Elevate your PMO. Reprioritize quickly, improve productivity & drive Business Value with Project Portfolio Management.

Enterprise Agile Planning
Helps Business, Technology and Agile Leaders alike eliminate misalignment on key priorities, work inefficiencies & delivery delays.

Value Stream Management
Improve Predictability, Achieve Business-Aligned Visibility, and Efficiency with Value Stream Management.

Product Portfolio Management
Empowers R&D and Product Leaders to enable Dynamic Product Portfolio Prioritization & Investment Planning for on-strategy delivery.

Professional Services Automation
Enables Professional Services Organisations to maximize efficiency, sell more services, and drive customer retention.
Seamless Software Integrations
60+ No-Code Connectors to Integrate every phase of the Software Development Lifecycle
Jira + ServiceNow + Azure DevOps
ServiceNow + Azure DevOps
Five Reasons to make Qsutra Planview your Transformation Partner
Drive On-Strategy Delivery at Speed. Planview Products make it possible.
Get Your Work done – no matter how You Work. Focus on the investments that matter. Empower Your Teams to do their best work.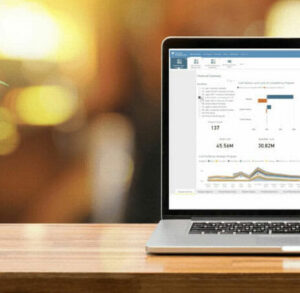 Are You Ready to Drive On-Strategy Delivery at Speed?