Business Intelligence & Visualisation
Business Intelligence & Visualisation helps organisations to uncover trends & patterns, solve business problems and gain better data insights. Business Intelligence & Visualisation intelligently transforms your raw data into meaningful business insights. Visualisations have the power to communicate your findings & insights with ease. With Qsutra Business Intelligence & Visualisation Solution, organisations can seamlessly transform business data into ACTIONABLE INSIGHTS. 
Qsutra Business Intelligence & Visualisation Solution offers BI Solutions that are Secure, Scalable and Easily Adaptable to your Operational Infrastructure. Easily able to handle a large set of Structured & Unstructured data from multiple sources and present findings in Visuals that are easier to understand. Drive Better Decision-Making with Business Intelligence & Visualisation.
Whatever your industry type or size, we have the answer to your Business Intelligence & Visualisation requirements.
SMART, Flexible & Custom-Built Modules
SMART Data Integration & Collection
Easy Data Integration from a variety of sources - whether it's from CRM, ERP, SQL database, a simple spreadsheet, etc. Easily clean, prepare & blend data for further Analysis and Reporting.
Leverage the Power of Augmented Analytics
Augmented Analytics blends the power of Predictive Analytics, Artificial Intelligence and Machine Learning. Confidently explore and interact with data to derive meaningful Visual Insights.
Online Dashboard & Reporting
Visualise all your analysis results in an interactive online dashboard, automatically updated in real-time. Also, able to generate custom reports, share with your Team Members and derive Actionable Insights.
BI Automation
With BI Automation, organisations can easily automate many of the BI operations and thus save time and resources. Speed up your Visualisation process and get Visual Insights in a few seconds or minutes.
Why an Organisation needs Business Intelligence & Visualisation Solutions?
To Unleash the Power of Modern BI & Visualisation and thus able to present the business data in an Intelligible Way. Easy Collaboration across your Organisation to make Confident Business Decisions driven by Robust BI & Visualisation Frameworks. 
Today, in this digital era, every Organisation is going through DATA-DRIVEN DIGITAL TRANSFORMATION. For organisations to retain their competitive edge, a high digital innovation speed is required. BI contributes to a great extent. We will ensure that you get the Right Framework Implementation and efficiently stay ahead in your DATA-DRIVEN DIGITAL TRANSFORMATION JOURNEY.
Deploy our BI & Visualisation Frameworks & create a Data-Driven Culture with ease throughout an Organisation. Share business insights easily with Team Members & Business Stakeholders across the Organisation and thus empowering everyone to make Data-Driven Business Decisions.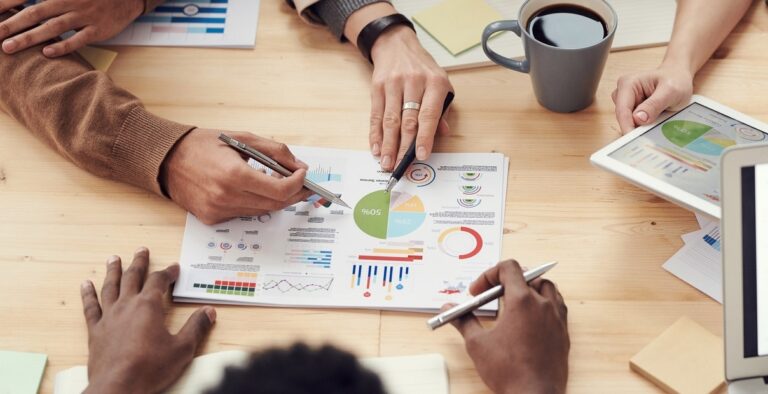 BI & Visualisation can help an Organisation in many areas
Qsutra APA Salient Features
Unlock Powerful Data Insights and Get Better ROI
Qsutra® offers Modern Business Intelligence & Visualisation Frameworks to various industry verticals viz. Automotive, General Manufacturing, Healthcare, Pharmaceuticals, Telecom and so forth. Based on your business requirement, we will design, develop & implement the Right Framework for your Organisation. With blended capabilities of Business Intelligence & Visualisation, Business Analytics, Machine Learning & Artificial Intelligence, we deploy highly AGILE Framework Solutions for the Organisation to achieve high Business Value.
Get Started Now
To know more about Qsutra Business Intelligence & Visualisation and to understand how your Organisation can be Digitally Transformed with our Solutions.